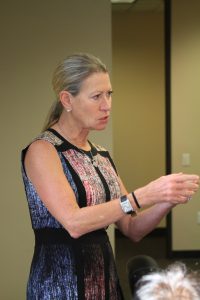 Dr. Susan Hutchinson is a highly respected women's migraine health expert, public speaker, critically acclaimed author and media personality. She has appeared on the Lifetime channel, SELF, Examiner.com, Doctor Radio, O.C. Register, Redbook and is a contributer to MoreToMigraine.com and Migraine.com. Her most recent publication is The Woman's Guide to Managing Migraine (Oxford University Press).
For her availability and pricing (for public speaking), or to setup a media appearance/interview, please use our contact form to inquire. Thank you!
WATCH DR. HUTCHINSON ON LIFETIME TV's "The Balancing Act"